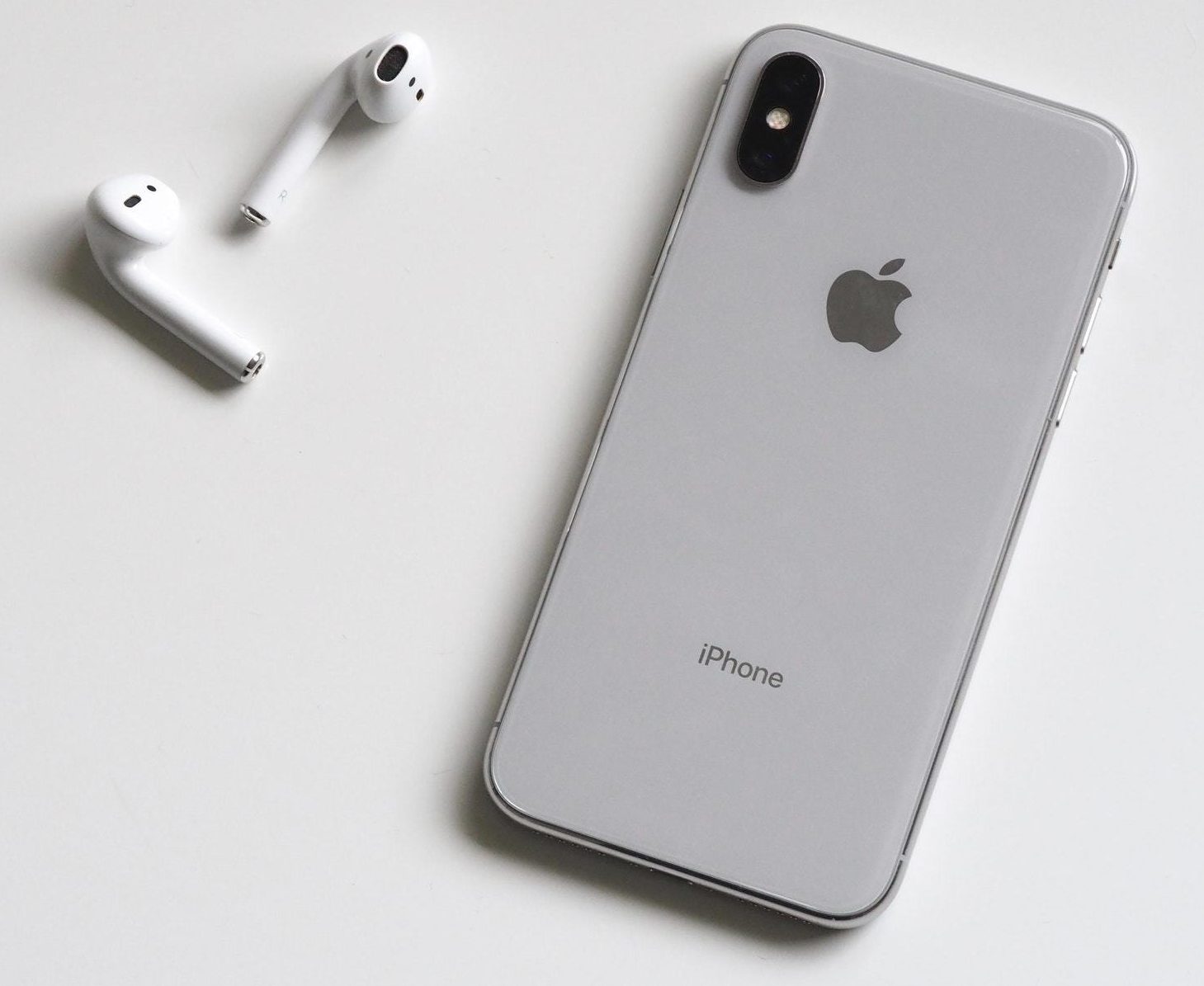 This article has been audited and reviewed by Dr. Ben Thompson, an audiologist and tinnitus expert. For more information about Dr. Thompson, click his name or read his bio below the article!
Have Apple's AirPods Replaced the Hearing Aid?
When you hear someone say hearing aid, what comes to mind? Typically, a bulky unit tucked behind the ear with a small wire snaking into the ear? This image, however, is looking to become outdated very quickly. Technology has improved, and with it the options for style, size, and design have as well.
In fact, word around the block is that even Apple, with it's sleek and universally recognizable brand and style has come to change the hearing aid market!
Apple's AirPods have taken the world by storm, and now there are even talks that they have transcended simple Bluetooth earbuds to become full fledged hearing aid alternatives.
Let's take a look at what they can, and can't do.
Introducing the Apple AirPods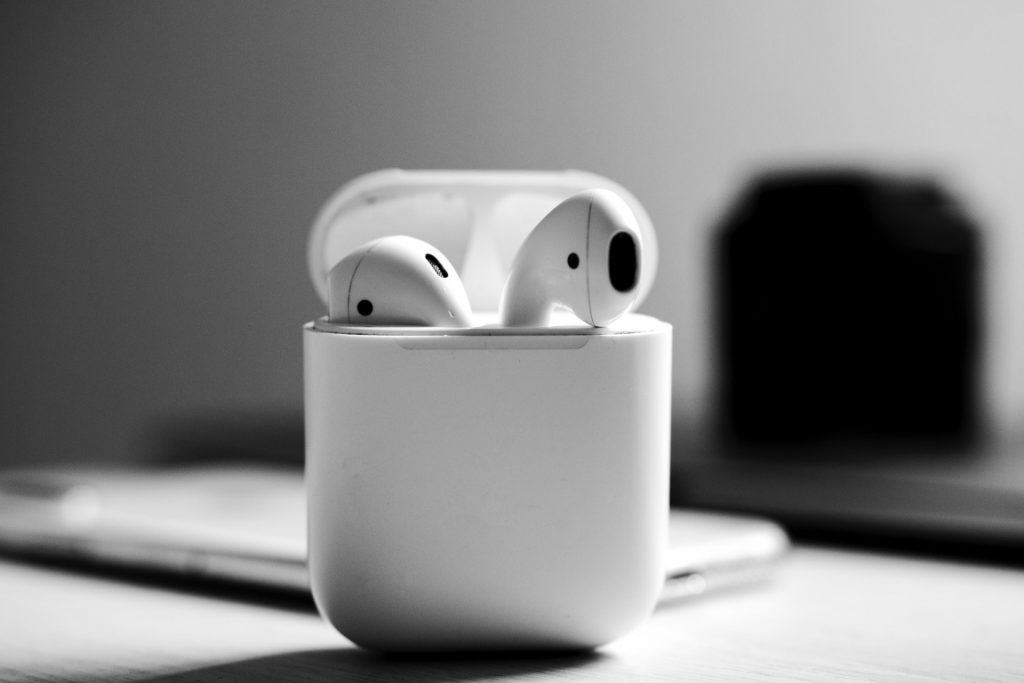 In 2016 Apple released their 1st generation Apple AirPods, and after 2 years they had already captured 60 percent of the market share. Their trademark Apple design and general ease of use made them an eventual hit not only with the average Apple fan, but for anyone looking to pick up a solid pair of wireless earbuds for everyday use.
Price: $159.00 (w/Wireless Charging Case = $199.00)
Features Include:
Up to 5 hours of listening time on one charge
More than 24 hours of listening time (with Wireless or Wired Charging Case)
"Hey Siri" always on
Bluetooth 5.0
Live Listen audio
The Apple AirPods Pro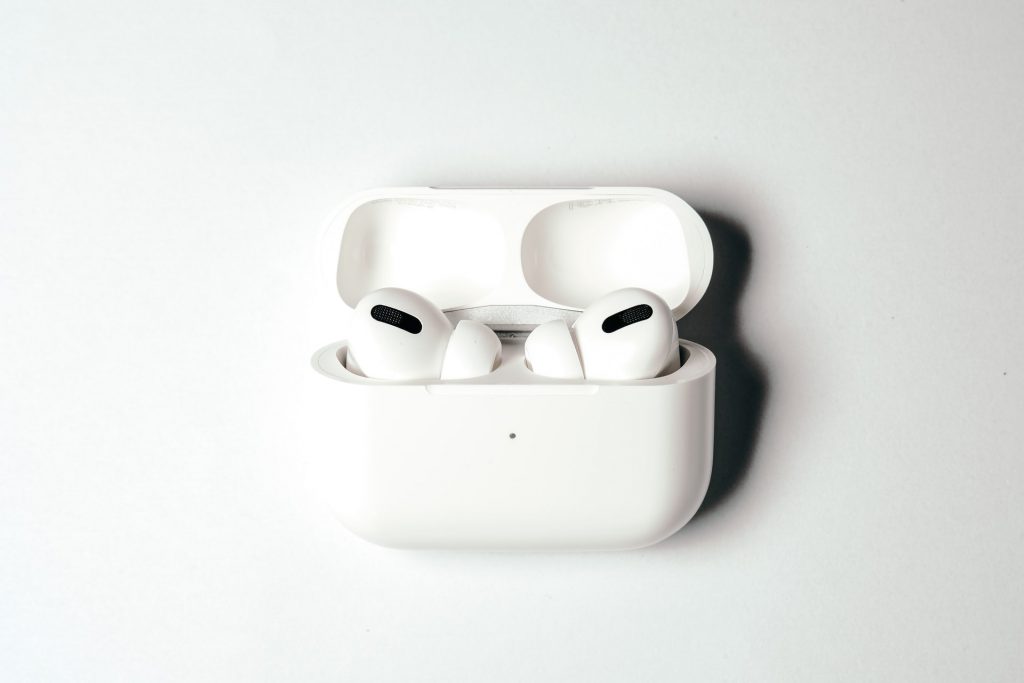 Following the success of their 1st generation AirPods, Apple announced their 2nd generation, the Apple AirPods Pro, on March 20, 2019 and released in October of the same year. Sporting a new look and many improvements, the AirPods Pro continues the success of its predecessor to this day.
Price: $249.00
Features Include:
Active Noise Cancellation
Transparency mode
Adaptive EQ
Up to 4.5 hours of listening time on one charge (up to 5 hours with Active Noise Cancellation and Transparency off)
More than 24 hours of listening time/18 hours of talk time (with Wireless Charging Case)
Bluetooth 5.0
Live Listen audio
Sweat and water resistant (IPX4)
Why The Hype? How You Can Use Apple Airpods for Hearing Enhancement
Apple has a strong history of supporting the Deaf and Hard of Hearing communities, being the first big technology company to enable Teletype (TTY) and real-time text (RTT) calling directly on a user's device. The AirPods continue that trend and offer features and functions designed to help out with hearing.
Live Listen
In 2014 Apple introduced a new feature called 'Live Listen,' enabling users to use a connected iPhone as a microphone, amplifying surrounding sounds and noises and sending it to their made for iPhone hearing aid(s). While this may sound like a relatively simple function, it is a fantastic accessibility feature that holds an incredible amount of potential. With the iOS 12 update, this feature was expanded to include Apple AirPods as well.
To use Live Listen you'll need to have an iOS device with iOS 12 (or later) installed. You'll also need to connect your AirPods to your device, as your iPhone, iPad, or iPod will be acting as a microphone to send sound to your AirPods.
Transparency Mode & Headphone Accommodations
A recent addition among the ways AirPods can help with your hearing is the AirPods Pro's Transparency Mode. While using this mode outside noise is amplified and boosted, leading to much higher environmental awareness. It's so effective that it can often feel like you aren't even wearing earbuds anymore! When combined with Headphone Audio customization in the settings, the level of sound amplification becomes immediately noticeable.
Speaking of Headphone Audio customization, the new iOS 14 update included many options for fine tuning your listening experience. To access, on your iPhone go to
Settings -> Accessibility -> Audio/Visual -> Headphone Accommodations.
From this menu you can tune your audio by selecting from 3 preset hearing profiles (Balanced Tone, Vocal Range, or Brightness) or choosing Custom Audio Setup and running a very brief hearing test. These options and new settings will allow you to boost soft sounds and change the frequencies to some degree.
The Limitations of Using Your AirPods as Hearing Aids
With all these features and the sense of safety that comes from choosing a globally recognized brand such as Apple, the AirPods and AirPods Pro seem to be in the perfect position to take over the hearing market.
Yet there are still a few key limitations holding them back.
They don't amplify sound efficiently enough to replace hearing aids (particularly the speech & noise). Traditional hearing aids can distinguish between background noise and speech much clearer, showing that AirPods are not a perfect alternative for people with moderate to severe hearing loss.
They lack the customization/programmability of traditional hearing aids. While the new Headphone Accommodations settings allow some degree of control, they do not offer complete and personalized adjustments that fit each individuals specific hearing needs.
Wearing AirPods as hearing aids might be viewed as antisocial as they are thought of as headphones first and foremost. Some people might not be aware of this feature, so you might find yourself having to explain why you're wearing them during a conversation.
In comparison to standard hearing aids, they are designed for younger and more tech-savvy demographics, meaning they lack the ease of use and simplicity of a traditional hearing aid.
Relying solely on the AirPods as hearing aids might lead to you avoiding seeing a professional about your hearing loss. This runs the risk of leaving any underlying conditions undiagnosed.
Finally, Apple itself has stated that using AirPods as hearing aids is not their intended function and has advised users to see their physician if they have serious difficulty with their hearing.
The Final Verdict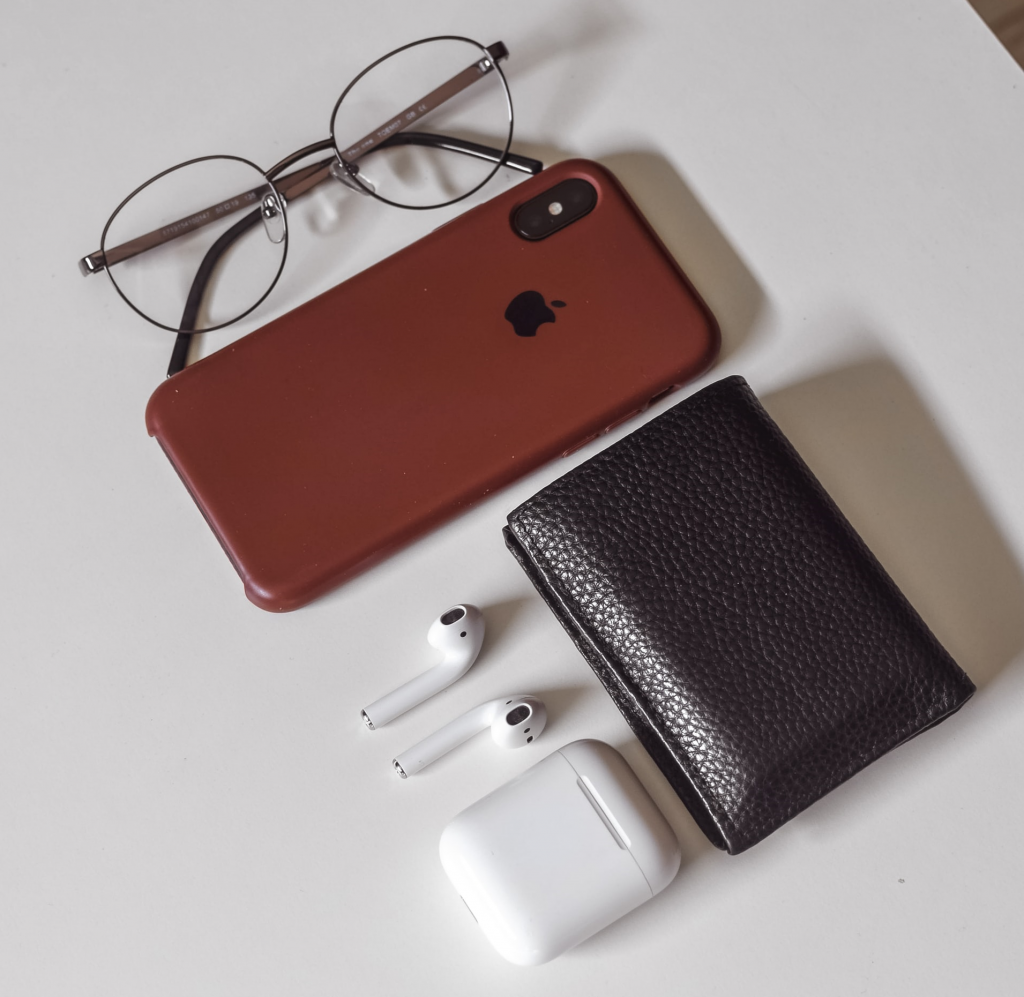 The Apple AirPods Pro are an impressive piece of technology that have the potential to introduce millions of people to the world of amplification. Hopefully they can act as a stepping stone for many into the world of hearing, and can encourage others to be more aware of their hearing ability or any potential hearing loss.
For those with actual diagnosed and tested hearing loss, however, unfortunately the answer is still "not yet." While impressive, Apple AirPods Pro are not a suitable replacement for traditional hearing aids.
Luckily, Olive Union has developed a true alternative to traditional hearing aids! Our Olive Pro combines the cost, design, and features of Bluetooth earbuds with the functionality and effectiveness of a traditional hearing aid. With our 2-in-1 Hearing Aid Bluetooth Earbuds, we've created a truly affordable hearing option for mild to moderate-severe hearing loss.
Other Ways to Use Your Smartphone and AirPods for Hearing Loss
While Apple and it's AirPods are impressive pieces of technology for those with hearing loss, they aren't the only ones out there. One of the best parts about using a smartphone is all the apps that come along with it; games, handy tools, news, and even accessibility apps to help with hearing loss!
For a list of amazing smartphone apps to help with your hearing loss, check out our Smartphone Apps for People With Hearing Loss Article.
Article edited by Dr. Ben Thompson – Au.D. (Audiologist)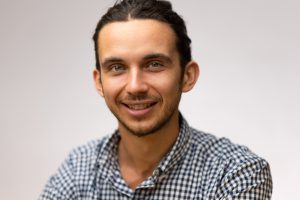 Dr. Ben Thompson is an audiologist and tinnitus expert. Dr. Thompson is the founder of Treblehealth.com. He decided to specialize in tinnitus management because of his interests in mindfulness, music and psychology. He completed his residency at University of California at San Francisco (UCSF) and is a past board member of the California Academy of Audiology. 
Via telehealth, Dr. Thompson provides tinnitus retraining therapy online. He hosts a YouTube channel, podcast, and tinnitus group coaching program to help individuals with hearing loss and tinnitus.
The information in this guide has been written using the following reliable sources:
https://clearlifehearing.com, https://support.apple.com, https://phys.org, https://www.engadget.com, https://osxdaily.com